Project: Sauté végétal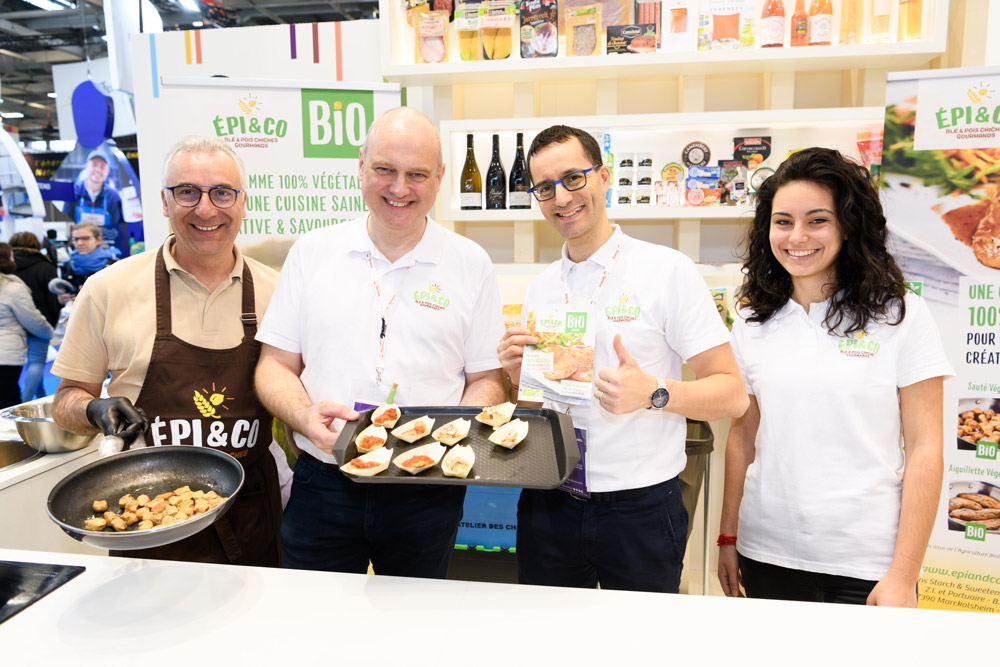 Category :
Food ingredients

Implementation date:
2015
PROJECT LEADERS:
In 2015, Tereos, via its entity Tereos Starch & Sweeteners Europe, developed a foodstuff based on plant proteins (wheat and chick pea) called "Sauté Végétal". This intermediate food product was developed under the GenVie project and was recognised at the Concours Mondial de l'Innovation (World Innovation Awards) in 2015 by the DGE (Directorate-General for Enterprise). The process has now been patented.
In 2017, Tereos officially opened its meat substitute pilot unit at the Marckolsheim site in Alsace, next to the group's R&D centre, in the presence of the Secretary of State for Industry, Christophe Sirugue.
This foodstuff has now been supplemented by a whole range under the Epi & Co range: la Bouchée Végétale, le Sauté Végétal, l'Émincé Végétal, le Médaillon Végétal, l'Aiguillette Végétale and l'Escalope Végétale. Epi & Co is a balanced range. It stands out thanks to the low fat and salt content, and is rich in plant protein and fibre, has a Nutri-score A, is "clean label" certified (limited number of ingredients) and is GMO-free.
Epi & Co also exists in an organic version and in a bespoke frozen version (for professionals producing ready meals, for example).
Natural products made in France
Over one million portions of products from the Epi & Co have been served to date.
95% of Sauté Végétal ingredients are harvested in France.
The product is prepared in Alsace and meets the conditions of the "Savourez l'Alsace" label.
Tereos has been developing its nutrition-health innovations for many years now, notably in the plant protein field, which is a major element of its corporate strategy. Tereos has other projects involving plant-based products. The group is part of the Protéines France consortium, which strives to develop the French proteins sector in order to gain export markets and to make France one of the leading countries in the field.